The Top Picks is a post that we do here on a Sunday which highlights the books released in the forthcoming week that we like the look of. These could be books we've been lucky enough to read, books from authors we love or just books we like the blurb of. We can't hope to find all the books released, so feel free to add any thing we've missed in the comments section.

This week, it is the return of the Rancho Del Rio series by Dee Tenorio. I adore this funny, emotional series and recommend it to everyone! There is also the third installment in the Finding Anna series. I do warn people that the first book was originally Twilight P2P fiction, but I am too heavily involved to quit over that and do really enjoy the series.

The Top Picks are 
Sometimes falling in love is the easy part…
A Rancho del Cielo Romance.
Locke Jackman is single, childless…and he has a bad case of empty nest syndrome. For years, as he fought tooth and nail to keep his brothers and sisters together after his parents died, his entire life was focused on his responsibilities.
Now his siblings have all moved on with their lives, and there's no one around to distract him from his overpowering attraction to his sister's best friend. Their mutual desire is stunning…but then again, so are the secrets keeping them apart.
Susie Packard's nightmarish marriage taught her what happens when she gives in to her weakness for powerful men. Too bad the big, stoic frowner across the street—the one who sets her bells jangling just by breathing—has her in his sights.
Try as she might to keep her emotional distance, Locke is determinedly knocking down all her walls. But as much as she wants to be the woman he needs, she knows better than most— passion may have its rewards, but every secret has its price.
Product Warnings
This book contains a hot, modern-day Viking seducing his way to the heart of his woman, a stubborn lingerie designer with a world of secrets and a very deep bathtub… Enjoy!
The third instalment of the Finding Anna series.
For the last two months, Brianna has discovered something she never thought she would again. Hope. After the horror of being Ian's slave for ten months, a fate she never imagined she'd escape, it feels as if she is living a dream. She has freedom she hadn't expected to have again, and she wakes up every morning not fearing what the day will bring. There is also Stephan. The man who saved her from the daily torture she had to endure at the hands of Ian and his friends. The same man who makes her heart race with just the thought of him. Life is good.
Outside forces are determined to conspire against them, however. When Brianna's father shows up on her doorstep, it sends her world spiraling out of control. He brings with him new information about how Brianna ended up in Ian's clutches, but will it make a difference? Will Stephan be able to find a way to make Ian pay for all he made Brianna suffer? As Brianna and Stephan try to find out the truth, their relationship is tested. She is forced to face her past head on, and deal with the ugly reality of what happened to her. Will Stephan's love be enough to see her through her newest challenge, or will the fragile trust they've built come crumbling down around them as the truth makes itself known.
Alissa Layton leads a dull and ordinary life, safe in routines, with no plans to escape. But when she meets businessman, Janos Kovaks, and is introduced to his kinky lifestyle, Allissa's entire world changes…From Charlotte Stein, author of best selling Mischief titles 'Power Play', 'Deep Desires' and 'Make Me'.Alissa uncovers a hidden world of secret assignations and kinky meetings between like-minded high fliers at an exclusive hotel. The businessman Alissa spies on seems far too handsome, sexy and worldly for someone like her, and he's into the kind of things she's not sure she can do.Janos Kovacs has spent so long indulging in emotion-less dalliances that he's forgotten what real passion is. But the more time he spends with Alissa, the less control he has over himself. By the time he's finished teaching how deliciously naughty sex can be, he might be the one learning the lessons …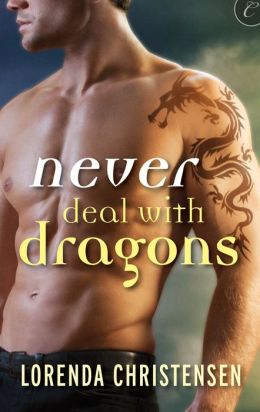 Consoling a sobbing dragon and serving pig buffets are just part of the job for Myrna Banks. Working for a mediation firm, it's her job to get humans compensated for damages caused by the dragons who now rule. But her "typical" day is interrupted by Trian Chobardan, an old flame who sneaked out of her bed two years ago, taking her heart and a handful of classified documents with him.
Myrna would love to show Trian the door, but he's been sent by North America's reigning dragon lord for help negotiating a truce with a powerful rival to avert war. Myrna agrees to help, even though she'll be stuck with Trian as a partner.
As the two work together, Myrna finds Trian to be surprisingly supportive—and still irresistibly attractive. Though her brain tells her not to forget his betrayal, her body feels differently. When they learn the enemy dragon lord is planning something no one could have imagined, Myrna has to learn who she can trust before she loses not only her heart, but her life.
Rules of the Ring…  No unsportsmanlike conduct
Matchmaker Lindsey Tuttle always thought Rich Estrada was a whole lot of sexy. What's not to lust after? He's a gorgeous, flirty mixed martial arts fighter. When they find themselves heating up during an unexpected-and superintense-make-out session, Lindsey is ready…until Rich ends it with no explanation.
Three rounds…
Now it's almost a year later, and Rich has a broken foot,  which means a frustrating recovery back in Boston before  his next fight. But this could be the perfect time for a rematch  with a sexy little matchmaker….
And minimal clothing!
There's no denying the chemistry between them. It's full-contact, no-holds-barred attraction…and only one can be on top!